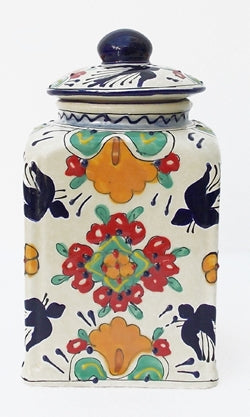 8 products
Our incredible ceramic Talavera canisters have wonderfully intricate patterns in classic Talavera colors.   
These beautiful canisters embody all the charm of Mexican life. …beautiful floral patterns and multi-colored, raised pattern designs, these one-of-a-kind Talavera Kitchen Canisters will complement any home decor! 
 Be sure to add to your collection and purchase enough for all your storage or kitchen needs.
 Handmade and hand painted in Mexico; each design is available in three sizes