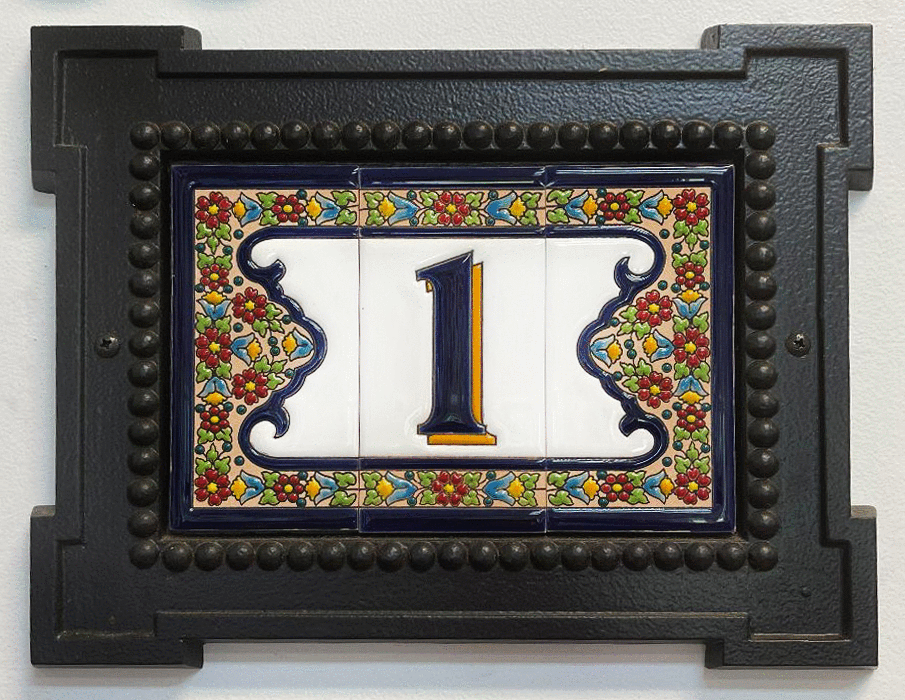 26 products
Our House Number Frame Collection allows you to install our beautiful ceramic house number tiles in an extremely low maintenance address plaque with easy installation.
In our Frame Collection, we offer powder coated cast aluminum, copper and brass frames as well as cedar frames.
All of our address plaques can accommodate most combinations ranging from 1 to 5 numbers with trim, (decorative house numbers shown in the following plaques are sold separately).